I realise that this will be of minimal interest to most of my readers, but Zachary Quinto and Milo Ventimiglia (Sylar / Gabriel and Peter Petrelli from Heroes, respectively) have done a photoshoot with Zink magazine. (Ages ago. Glossing over that...)

No, I've never heard of Zink either; it seems to be a fashion / lifestyle magazine. Looks interesting!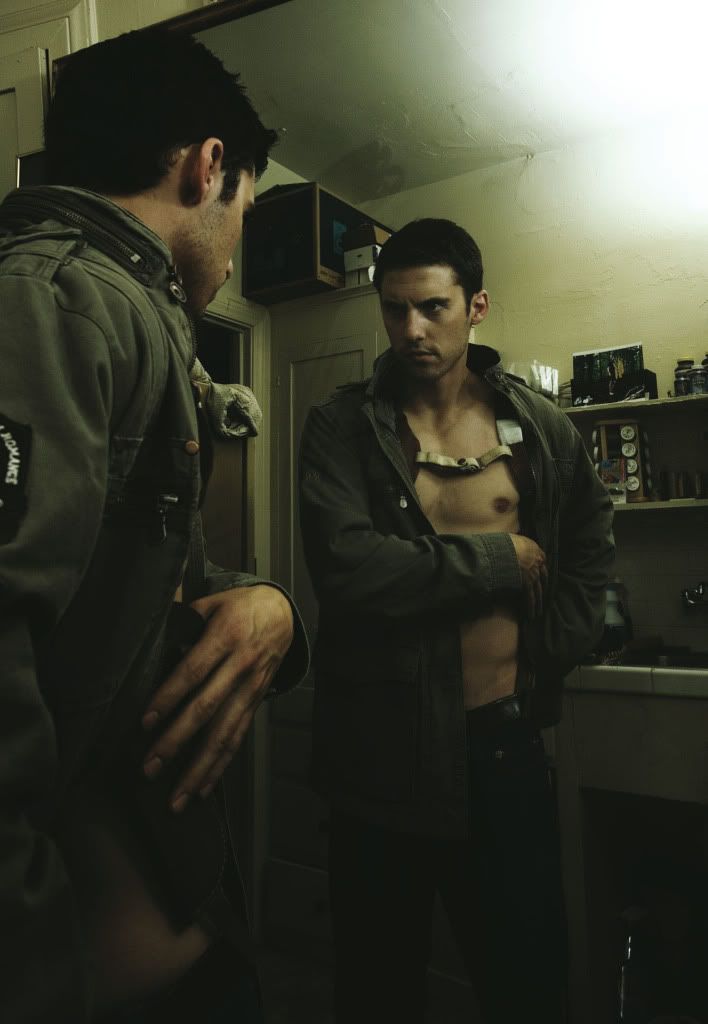 Of course, I'm merely interested from a fashion and photography perspective. Of course. And... uhhh. Hm.