"As for what he got me... that deserves its own entry. I'll tell you later, if you're good."

High time I told you what it actually was, really. Here are some pictures of the absolutely beautiful book my boy made.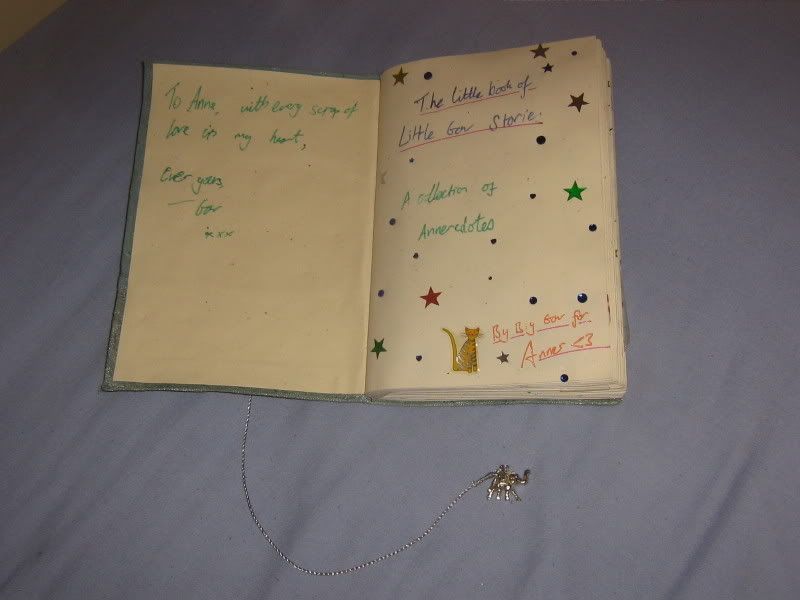 The Title Page



One of the secrets :) He hid things under some of the stories.



There was ribbon, bubblewrap, stickers and gems... lots of lovely feelies!



Photos from his childhood, promotional material from various bands and gigs he was involved in...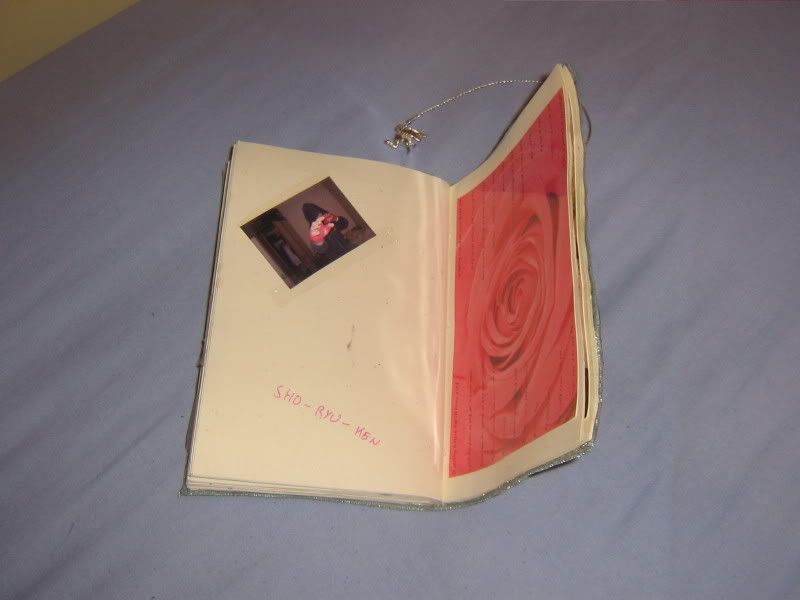 And some of my poems that he combined with photos I've taken.

That's just some of the less personal stuff. I got properly emotional when I opened it, it's absolutely the best present he could possibly have got me. It took him three days of careful scrapbooking, and it's absolutely a treasured possession now... beautiful.