celebrating with expletives
I got a 2:2, which is what I expected (when I was stable enough to not be expecting failure, the disapproval of my friends and loved ones, and being put down for my own good). My mum was so excited! And my dad told me that he's been published, which is SO fantastic. My dad's pretty much the best.
Ben got the First that he SO deserves, not to mention a bajillion exciting authorial opportunities. That boy's going places, I'm telling you. B. John Shaw Liddle, keep an eye out.
Also, gay marriage is now legal in New York! Seems to be a good day all round, really. I hope you've got something to celebrate, wherever you are.
I went to a fancy dress party last night, actually wearing a fancy dress for once. It was SO fancy. I haven't uploaded the photos yet, but here is an artist's impression: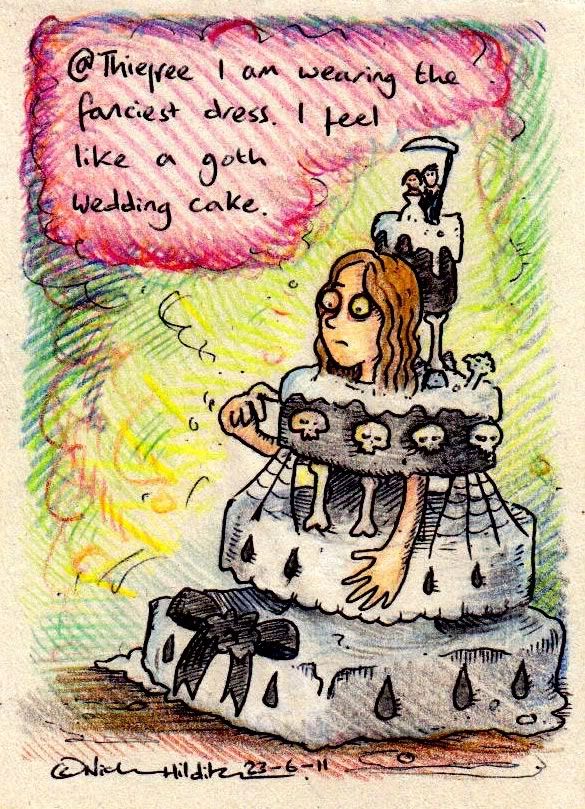 Much love to the incredible
@irkafirka
for that picture! Trying to remember which children's illustrator this reminds me of. It's a bit Horrible Historyish, but I don't think that's it... answers on a postcard please. Anyway, yes, I'll upload photos at some point. I've been taking a lot more lately, which is a lot of fun! They're all going up on
my Flickr account
, as usual, but here's a couple of recent ones I like: