Sorry I haven't posted much lately; my life has divided into boring things, and things I can't tell you. So to summarise: My housemates are mental, my friends are geeky and awesome, my ukulele playing is coming along well (I've written a song!) and my self-esteem is fluctuating wildly. I'd also like it noted for posterity that I coined the term 'sex pirate.'

Here's a video for you, if geeky ladies are your type! The link is, as always, going up on the left.


Geek and Gamer Girls Song - Watch more Funny Videos

OH! Also,an awesome thing has happened. If you watch Felicia Day's web series "The Guild," you might be interested to know that I emailed Cheesybeard's restaurant and got a response! The conversation is included below.


| | |
| --- | --- |
| to | cheesybeards@cheesybeards.info |
| date | 15 September 2010 00:55 |
| subject | Hello! |






Hi! I'm expecting auto-reply, but if there's a real person dealing with these: nice work. I do love an effective social media presence (and ARGs, for that matter). All the best!

Anna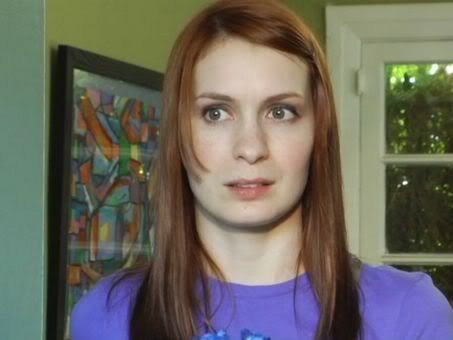 from

CheesyBeards Restaurant

to

date

15 September 2010 16:51

subject

Re: Hello!









Auto-reply? YOU MEAN I COULD HAVE SET IT SO THAT I DON'T HAVE TO DEAL WITH THESE COMPLAINTS MANUALLY??? I wish I knew this before.

Thanks,
CheesyBeards Management
--
CheesyBeards
http://cheesybeards.info
http://twitter.com/cheesybeards
http://facebook.com/cheesybeards