Oops.

It turns out I have a remarkable talent for saying exactly the wrong thing at the wrong time. It's happened before, sure, but never quite this spectacularly...

One of my housemates (T) has been increasingly difficult to live with lately. Yesterday she stormed in, once again demanded to know "Who's going to do the washing up, then?" (There was hardly anything there, and it had been there a couple of hours at most) and I said "We thought we'd all hold hands and close our eyes and maybe it would do itself." Well. I'm sure you're all thinking the exact same thing I am: "That was very silly, Anna." Yes. Yes it was.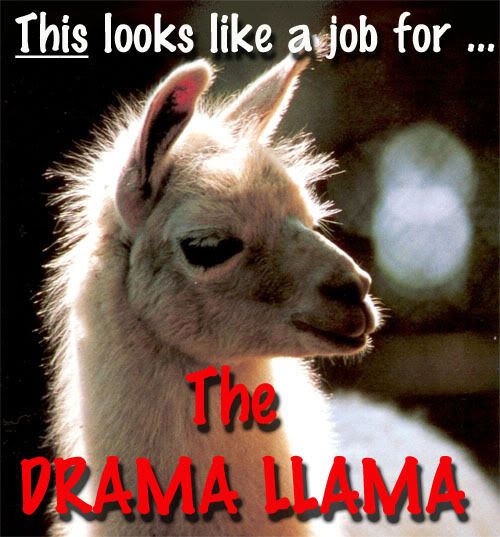 She yelled at me - she yelled at all of us - and I instantly felt guilty. So I went into the kitchen to apologise, but she just wasn't having it. Someone else decided to have a "house discussion" in the hope of airing some of our grudges in a sensible, mature fashion - but T wasn't having that either. Then, the shouting.
I have never heard my housemates so angry, and they're all pretty fiery. Not being great with confrontation, I just sat on the sofa hiding my face and crying while they yelled and stormed and slammed doors and threatened to move out.
Luckily, when everyone had left and I was still shaking and crying on the sofa (what can I say, I'm kind of a wuss), Arthur came in and gave me a hug and talked to me about stuff. That kept me sane. Then, when Ali came downstairs, clearly shocked and upset at what she'd overheard, he did the same for her.
I would have forgiven her, you know. I would. But T has a way of talking herself out of forgiveness. Have you ever heard of a
nonpology
? In this case, it took the form of "I'm sorry I shouted, I shouldn't have, but you guys REALLY need to start showing more respect and pulling your weight and I won't stand for being treated this way" - with no gap in the interim for me to say a) All is forgiven or b) Kindly attempt cranio-rectal insertion.
I could not be more relieved that I'm going home tomorrow. Sweet, undramatic Isle of Wight - you're always there for me. Happy Christmas, dramahouse.
Today's interesting thing is the BBC interview with Jody McIntyre, the guy I mentioned in
this post
.