Well! Well, I'm sick of hinting obliquely at vague 'drama' and not actually telling you, dear reader, what's got me in such a huff. If you prefer positive Anna, it's very possible that this post won't tickle your happy button; however in the interest of maintaining emotional equilibrium (i.e. not being a total morbid bitch), I'll intersperse my whinging with pictures like this:
Non-threatening businessman LIKES this!




On monday, my group was supposed to gather for a uni project and I was the only poor sod who turned up.
As I have already said,
this irritated me. Only mildly, but enough.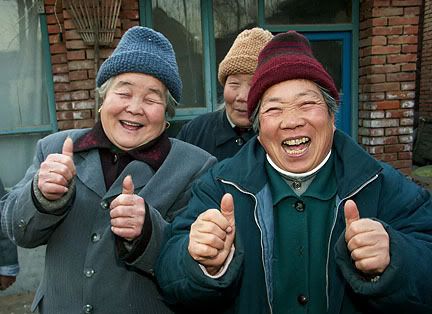 Thanks, The Elderly!
Then there was Tuesday, when I seriously called into question my ability to be a writer. I really started doubting whether I have the talent or skill to do it.
I think that's the day we had an Emergency House Meeting about the cleaning as well (fun!). Furthermore, my friend from our university course gave me the breakdown of the social dynamics in our university course and made me hate myself a little more.
That's the spirit!
On Wednesday, our project was due in. I think we all felt that we could have done a lot better, but I in particular was freaking out because we were supposed to submit a work log along with it - which I hadn't done.

I think this was also the day I received some very distressing news about the health of a family member / friend / much-loved person. I feel a bit flippant mentioning this among all my petty problems, but there is no good place for news like this.

That evening I went to my last refuge of sanity and accidentally created drama there too. You know how Pandora caused something of a kerfuffle by unlocking that legendary box? Yeah, it turns out you can cause just as much by locking a door absentmindedly.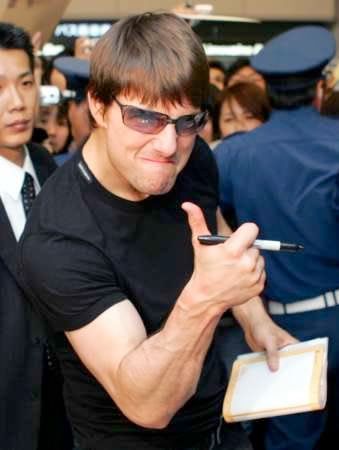 You go, girl!
On Thursday I had a day off uni and came down with a shitty cold. I spent most of the day huddled up in my room with the usual symptoms - leaky nose, sore throat, coughs and sneezes - and had to show people around my room because my landlord (who I'd been trying to contact for about a week) has decided we're all moving out next year. So there's househunting to 'look forward to' as well.
Who's awesome? YOU'RE awesome.
Friday actually hasn't been too bad. Some of the damage from Tuesday and Wednesday was undone, and I've potentially got some people to move in with next year - people I actually know in advance, which makes a nice change after three years of randoms. I was supposed to see Gav, but there was an organisational misunderstanding, and that fell through. We haven't seen each other for a week and I miss him.
Of course, nobody does proper drama like The Internet. The forum I moderate has been a minefield, with international politics causing tension, and a member who was voluntarily banned (after some friction with yours truly) coming back with a secret identity (and causing friction with yours truly). Honestly, at this point I am willing to accept the hypothesis that I am the cause of it all, and shouldn't be allowed around people.
Yeah, fuck you, The Man!






This guy
is my hero now. Look how happy he is! I bet HE isn't considering becoming a recluse just to preserve some semblance of sanity. And if there's any doubt lingering your mind as to how moronic some people can be, read the comments to
this blog post
that unfortunately became the first Google result for 'facebook log in' yesterday, drawing the attention and rage of hundreds of confused idiots. Read the comments, they're comedy gold!
And on that note I'll leave you. I heartily promise that my next post will contain only happiness and light.