I've had a wonderful week. DanX's birthday celebrations were a resounding success, because I got to listen to people playing guitar and harmonica and singing. You have no idea how much I enjoy that. It was making me super nostalgic, and I don't think I shut up about Open Mic Nights for ages!

I've been making a playlist of songs from the OMN back home in Cowes; if anyone's interested and has Spotify, the links below will take you to it.
http://open.spotify.com/user/thiefree/playlist/5so5BVD4uX3HgsvjqhzwCh
spotify:user:thiefree:playlist:5so5BVD4uX3HgsvjqhzwCh
(I'm never sure which one you need.)

I've been having a lot of fun with my beloved wacom tablet! Here, check out my artitude: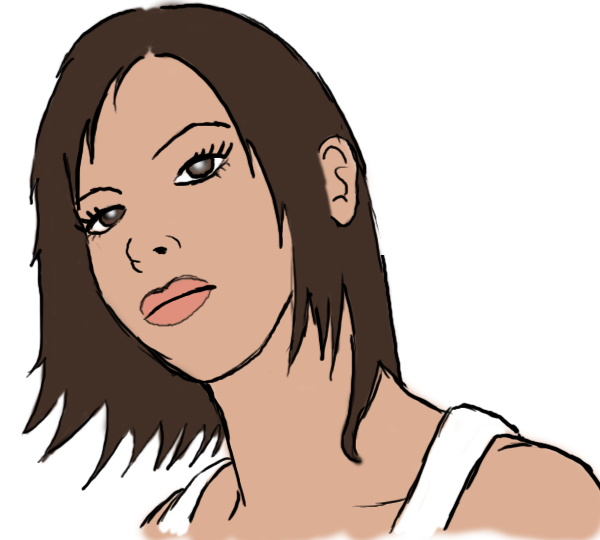 I traced it from a pic someone sent me, and I'm pretty pleased with the result!

Well. It's raining, and i feel terrible that I've essentially done nothing for the past two days, so I'm going to shut down the laptop and... do... something. Maybe wander around my room in ever-decreasing circles.

Interesting thing of the day: A two for one today. Firstly, I Hate Jake: a grown man reads out a childhood diary entry. I've kept a diary for a long time, maybe I'll do this some day.

Secondly, Wonderwall... as composed by Microsoft Singstar.
This youtube account has loads of Singstar-butchered classics, well worth checking out to remind yourself what actual musical talent sounds like (i.e. not like this).