When I was a young child, I had a very vivid imagination. This combined with a fairly sharp mind led me to develop an almost obsessive interest in books. I'd like to claim that reading is something I've always loved, but truth be told, it wasn't until I was told that I was very good at it - and taken off the primary school reading books to be let loose in the library at the age of nine - that I discovered how special it really was.
The first one I found in that library was the Story of Tracy Beaker, by Jacqueline Wilson: a book I chose entirely by its cover, and loved entirely for its imperfect, attitude-filled heroine. It took several years and several readings before I saw all the hints at just how biased she was as a narrator.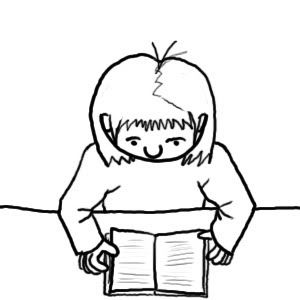 Between my newfound love of reading, writing, drawing, and staring out of windows, I viewed other kids as quite an inconvenient necessity - much like the set work our teachers gave us when I had better things to do.
Middle school was worse in a lot of ways. The constant buzz of other people in the background got louder, and it became clear that they didn't all approve of me. Naturally, my response to this was to spend more time alone in the library. I discovered Trillions by Nicholas Fisk when I was eleven or twelve, and that's how sci-fi got me. I read the Chronicles of Narnia (all seven, repeatedly), and that's how fantasy got me. I found that after a while, if you read hard enough, the buzz faded altogether and I could ignore the fact that I didn't really understand how other people worked.
In high school, however, there was no such refuge. The library was where people went to hang out, and even Discworld couldn't distract me from the fact that I needed to learn to interact. It took a couple of years and some very tolerant friends before I understood what 'other people' are at the age of fifteen.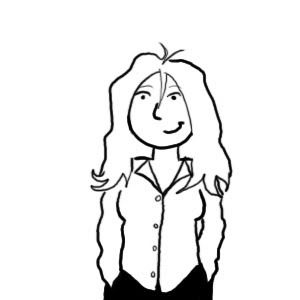 It finally started to make a kind of sense when I read - I forget which book now, but it echoed my own realisation - that "everybody is 'I'." The baffling buzz of a thousand confusing students became almost comprehensible as the clamour of a thousand voices trying to be heard. And at the age of seventeen, I learned the golden key to unlocking a person, nine times out of ten: smiling, saying hello, and being interested. And that the remaining one time isn't necessarily my fault, and it isn't necessarily theirs.

Am I happier now? Yes, in a lot of ways. If I ever have kids, I'll try to teach them about people before I teach them to read, although both skills must be learned over a lifetime. I miss being completely swallowed by books, it doesn't happen nearly as much these days; and I still misread people a lot of the time - but I still stare out of windows and daydream. So that's alright.