Ben's book is here! Finally! You can get a copy of Suncaller from the Deadstar website (like them on facebook for a 10% discount!)

Last weekend, the Deadstar team and I went to the Bristol small press expo, and I spent pretty much the whole weekend failing at being cool around Weebl. I mean, Jonti. (But: WEEBL.) I asked him to draw a catface for me in my brand new convention sketchbook (I'm such a geek!), and his repeated claims that he was ashamed made me laugh. It was really quite endearing. I warned him that if he kept apologising, I'd progress to full-on mocking him, so when he said "I promise you, I CAN draw..." I said "Yeah, I already know that, that's sort of why I'm here." Couldn't stop grinning, it was a lot of fun. That night he hung out with us in the hotel bar and we watched Eurovision. Nice bloke! Wants to call his next kid Audio (middle name, he's not a monster), but apparently the wife isn't having any of it.

In terms of actual sales, basically everybody there was reporting a disappointing result. It seemed like 95% of the people there had a table, and there were pretty much no actual punters on the second day.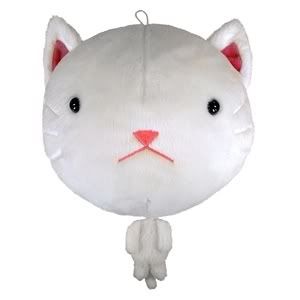 "You are very funny, you talk but all I hear is sillyness"